Umberto Eynard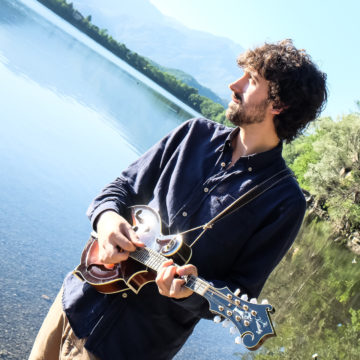 Biography
Guitar and mandolin player, always interested in country music. Born in 1990, he runs into Bluegrass music after experimentations and experiences in various musical genres.
……………………………………………………………………………………
Suonatore di chitarra e di mandolino, da sempre appassionato di musica country.
Classe 1990, giunge al Bluegrass dopo aver sperimentato ed essersi cimentato in diversi generi musicali.
Discography
2008 Raccolti live Pogo Punk
2010 Il Fiero Pasto Abs
2010 Il Giorno di Fouga Neri Precordi
2013 4arts Abs
2013 Beri-Beri Neri Precordi
2016 Bluegrass Time The Trivettes Bluegrass Brothers
2018 Singles The Trivettes Bluegrass Brothers